National Assembly of the Republic of Serbia / National Assembly / Composition / Members of Parliament / MP
MP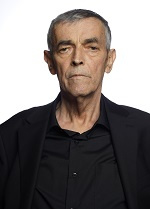 Photo gallery
BOZIDAR
DELIC
Electoral List
Dr MILOS JOVANOVIC – HOPE FOR SERBIA – Serbia Coalition HOPE – National Democratic Alternative – Democratic Party of Serbia (DSS) – For the Kingdom of Serbia (MONARCHISTS) – Vojislav Mihailovic
Date of Verification of MP's Mandate
01.08.2022.
Year of Birth
1956.
Occupation
pensioner
Function in the National Assembly of the Republic of Serbia
National Assembly Deputy Speaker
Residence
Belgrade, Cukarica
Parliamentary Constituency Office
Stevana Brakusa 4/6, Belgrade (Cukarica)
Aleksandar Jerkovic
every workday 12pm - 8pm
---
Biography
Bozidar Delic was born on 8 January 1956 in the village of Petrovac near Djakovica in Kosovo-Metohija.
He attended the first four grades of elementary school in his native village and the following four grades in Djakovica. He entered the Military Academy Land Forces in Belgrade and graduated in Sarajevo in 1977. After finishing school, he was assigned as an infantry second lieutenant to Bileca, on his first service, where he worked at the former training centre for reserve officers.
From 2002 to 2005, he was on duty in the Operations Directorate at the General Staff of the Yugoslav Armed Forces and the Armed Forces of Serbia and Montenegro. He retired in 2005.
In the parliamentary elections of 2007 he was elected member of parliament and then Deputy Speaker of the National Assembly of the Republic of Serbia. He was re-elected as member of parliament in the parliamentary elections of 2008 and re-elected as Deputy Speaker of the National Assembly. He was a member of the parliamentary committees on security and on Kosovo-Metohija.
In January 2022, he founded the movement "There's No Going Back - Serbia is Behind" with which he took part in the 2022 general elections in Serbia, in the coalition HOPE, whose Electoral List he headed in the parliamentary elections.
MP's term of office terminated before the expiry of the term they were elected for.
thursday, 6 october
10.15 - the National Assembly Speaker meets with the Iranian Deputy Foreign Minister (National Assembly House, 13 Nikola Pasic Square, hall 1)

10.30 - press conference of MPs Radomir Lazovic and Robert Kozma (National Assembly House, 13 Nikola Pasic Square, Central Hall)

11.00 - sitting of the Environmental Protection Committee (National Assembly House, 13 Nikola Pasic Square, hall 3)

11.00 - sitting of the Committee on Administrative, Budgetary, Mandate and Immunity Issues (National Assembly House, 13 Nikola Pasic Square, hall 4)

12.00 - the Chairman of the Foreign Affairs Committee meets with the Polish Ambassador to Serbia (National Assembly House, 13 Nikola Pasic Square, hall 2)

13.30 - press conference of MP Dejan Bulatovic (National Assembly House, 13 Nikola Pasic Square, Central Hall)

14.00 - the Chairman of the Foreign Affairs Committee meets with the UK Ambassador to Serbia (National Assembly House, 13 Nikola Pasic Square, hall 2)