National Assembly of the Republic of Serbia / National Assembly / Composition / Speaker / Biography
National Assembly Speaker Biography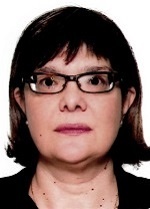 Photo gallery
MAJA
GOJKOVIC
Electoral List
ALEKSANDAR VUCIC – SERBIA IS WINNING
Parliamentary group
Serbian Progressive Party Parliamentary Group
Political party
- (-)
Date of Verification of MP's Mandate
03.06.2016.
Year of Birth
1963.
Occupation
lawyer
Function in the National Assembly of the Republic of Serbia
National Assembly Speaker
Committee membership
Delegation membership
Residence
Novi Sad
---
Biography
Maja Gojkovic was born on 22 May 1963 in Novi Sad. She attended Branko Radicevic elementary school and Jovan Jovanovic Zmaj grammar school in Novi Sad. She graduated from the Faculty of Law, University of Novi Sad, in 1987, and took the Bar in 1989. She began her career as a lawyer in the family law office founded by her father Mita Gojkovic.
She has earned a rich parliamentary experience serving in all the legislatures of the state parliament since 1992. She was also an MP in the Assembly of the Autonomous Province of Vojvodina from 1996 to 2000.
Served as minister without portfolio in the Government of the Republic of Serbia 1998-1999 and afterwards, served as Deputy Prime Minister of the Government of the Federal Republic of Yugoslavia 1999-2000.
Elected Mayoress of Novi Sad in the local elections in September 2004, becoming the first woman mayor in the history of the city.
From May 2012-2014, Maja Gojkovic was an MP in the National Assembly of the Republic of Serbia, member of the Foreign Affairs Committee and the Committee on the Judiciary, Public Administration and Local Self-Government.
From 2014-2016, she was the Speaker of the National Assembly of the Republic of Serbia and the Chairperson of the Committee on the Rights of the Child.
Member of the presidium of the Serbian Progressive Party.


Friday, 23 June
No announcements for selected date