---
Serbia to Host IPU Assembly, 13 - 17 October

The Republic of Serbia will be hosting the 141st Assembly of the Inter-Parliamentary Union, 13-17 October 2019.
The Assembly in Belgrade will be held on the 130th anniversary of the oldest and biggest international parliamentary organization, which Serbia has been a member of almost since its very foundation in 1889.
The session in Belgrade is expected to gather over 100 parliamentary delegations from around the world, among them many heads of parliament and their deputies i.e. about 1,500 delegation members.
This will be Belgrade's second time to host the international parliamentary organization's annual session, 56 years after the 52nd IPU Assembly, held in Belgrade in 1963.
The session in Belgrade is also the first IPU Assembly in a European country outside of Geneva in 20 years, seeing how the last session in a European country was held in Germany in 1999.


---
---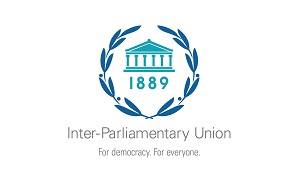 International Day of Democracy

On Sunday 15 September 2019, the Inter-Parliamentary Union will celebrate International Day of Democracy.
As with all thematic days this year, this event is part of the 130th anniversary global parliamentary campaign designed to reach out to the 46,000 parliamentarians in the world.
International Day of Democracy is also an opportunity to remember and take action to reinforce the IPU's slogan:
"For democracy. For everyone."
International Day of Democracy was initiated by the Inter-Parliamentary Union and was established through a resolution passed by the UN General Assembly in 2007, encouraging all countries to strengthen and consolidate democracy. The IPU's Universal Declaration on Democracy was adopted in September 1997 in Cairo, preceded by the Declaration on Criteria for Free and Fair Elections adopted in March 1994.