National Assembly of the Republic of Serbia / National Assembly / Composition / Deputy Speakers / Radovan Tvrdisic
Radovan Tvrdisic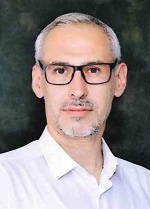 Photo gallery
RADOVAN
TVRDISIC
Electoral List
ALEKSANDAR SAPIC – VICTORY FOR SERBIA
Parliamentary group
"Aleksandar Vucic – For Our Children" Parliamentary Group
Political party
Serbian Progressive Party (SNS)
Date of Verification of MP's Mandate
03.08.2020.
Year of Birth
1971.
Occupation
Bachelor of Laws
Function in the National Assembly of the Republic of Serbia
National Assembly Deputy Speaker
Committee membership
Delegation membership
Residence
Belgrade
---
Biography
Born on 10 September 1971 in Bjelo Polje.

Lawyer by profession (Faculty of Law, University of Belgrade).

In a career spanning over 20 years, he has gained valuable experiences ranging from large systems (railways and construction), commercial security affairs to active socio-political engagements.

Organized and coordinated a large number of public events (forums, roundtables, trainings, public gatherings...).

He is the author of dozens of texts on various social phenomena, politics, media and sports.

Member of the presidency of the Serbian Patriotic Alliance since its founding.

Served as the President of the Assembly of the City Municipality of New Belgrade in the period 2016-2020.


monday, 27 june
No announcements for selected date