National Assembly of the Republic of Serbia / National Assembly / Composition / Members of Parliament / MP
MP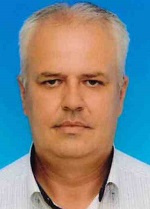 Photo gallery
DALIBOR
RADICEVIC
Electoral List
ALEKSANDAR VUCIC – FOR OUR CHILDREN.
Date of Verification of MP's Mandate
03.08.2020.
Year of Birth
1976.
Occupation
mechanical engineer
Residence
Aleksinac
Parliamentary Constituency Office
Knjaza Milosa 169, office 43, Aleksinac
018-809-026
Jasmina Stosic
every workday 7.00 am - 3.00 pm
MP's term of office terminated before the expiry of the term they were elected for.
sunday, 24 january
No announcements for selected date