National Assembly of the Republic of Serbia / National Assembly / Composition / Members of Parliament / MP
MP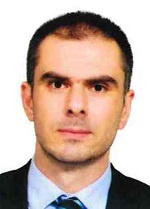 Photo gallery
ZARKO
MICIN
Electoral List
ALEKSANDAR VUCIC – FOR OUR CHILDREN.
Date of Verification of MP's Mandate
03.08.2020.
Year of Birth
1982.
Occupation
lawyer
Membership in other working bodies and delegations
Stabilisation and Association Parliamentary Committee (deputy member)

Residence
Novi Sad
MP's term of office terminated before the expiry of the term they were elected for.