National Assembly of the Republic of Serbia / National Assembly / Composition / Deputy Speakers / MA Igor Becic
MA Igor Becic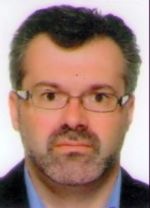 Photo gallery
IGOR MA
BECIC
Electoral List
ALEKSANDAR VUCIC - FUTURE WE BELIEVE IN (Serbian Progressive party, Social Democratic Party of Serbia, New Serbia, Serbian Renewal Movement, Socialist Movement)
Parliamentary group
Serbian Progressive Party Parliamentary Group
Political party
- (-)
Date of Verification of MP's Mandate
16.04.2014.
Year of Birth
1971.
Occupation
Master of Industrial Management
Function in the National Assembly of the Republic of Serbia
National Assembly Deputy Speaker
Committee membership
Delegation membership
Friendship group membership
Residence
Vrbas
---
Biography
MA Igor Becic was born on 5 June 1971 in Ravno Selo, Municipality of Vrbas. He graduated from the Faculty of Management in Novi Sad, earning his Master's degree in industrial management at Union University in Belgrade. Currently employed in Serbiagas as advisor to the General Manager.
Has earned considerable parliamentary experience in all the legislatures of the Serbian Assembly from 1997 to date. Also served as MP in the Assembly of AP Vojvodina, elected on the majority list in the 2004 legislature. He also gained experience as a long-time member of the committees on finance, foreign affairs, security services control and defence and internal affairs. Member of the standing delegation to the NATO Parliamentary Assembly since 2006.
Boasts long-term involvement in the economy of the Municipality of Vrbas. Performed the duties of Deputy President of the Municipalily and Municipal Assembly President. Worked on strengthening parliamentary diplomacy as Head of the Parliamentary Friendship Group with Montenegro.
Member of the Executive Board the Serbian Progressive Party Main Board.
Married, father of two daughters and a son.