National Assembly of the Republic of Serbia / National Assembly / Composition / Deputy Speakers / Konstantin Arsenovic
Konstantin Arsenovic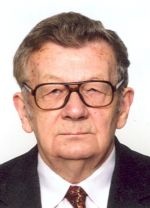 Photo gallery
KONSTANTIN
ARSENOVIC
Electoral List
IVICA DACIC - "SOCIALIST PARTY OF SERBIA (SPS), PARTY OF UNITED PENSIONERS OF SERBIA (PUPS), UNITED SERBIA (US)"
Parliamentary group
Party of United Pensioners of Serbia (PUPS) Parliamentary Group
Political party
Party Of United Pensioners Of Serbia (PUPS)
Date of Verification of MP's Mandate
31.05.2012.
Date of Birth
03.06.1940.
Occupation
pensioner - lieutenant colonel general
Function in the National Assembly of the Republic of Serbia
National Assembly Deputy Speaker
Committee membership
Friendship group membership
Residence
Belgrade
---
Biography
Born on 3 June 1940 in the village of Gornje Koslje, Municipality of Ljubovija, Republic of Serbia.
Finished primary school, technical high school, Military Technical Academy, High Military Technical Academy, Command and Staff School and National Defence School.
Spent his ample working career in the Yugoslav National Army and Army of Yugoslavia from 1961-2000.
Performed various duties in the army, from secretarial to head of sector, department head, head of directorate, head of the background sector and advisor to the Chief of the General Headquarters for Logistics.
He was the carrier and participant of the development and equipment of armament and military equipment – land-based artillery, drafting of regulations, instructions, rules and doctrinary documents for the needs of the army at the time.
Received numerous commendations, awards and medals for his work.
Finished his working career in 2000.
One of the founders of the Party of United Pensioners of Serbia.
Currently holds the post of Party Vice-President and served as MP in the previous legislature of the National Assembly of the Republic of Serbia.

Sunday, 9 March
No announcements for selected date